Graphic Design
Your business image is so important! People nowadays need a visual representation of anything they consume and colors, typography, elements create it for them. Make sure your business is getting the right message across with our graphic designer. Have a project in mind? Email us for more information business@stayonpoint.net
Tailored packages to construct the vision of your business and its growth.
100%
Customer Support
Innovative
Our strategy of design keep your business up to date and fresh
Quality
We create great content that grabs attention
Providing design and print bundles we offer a variety of printing services to touch any and every need of your business brand. Marketing material is still a key component to building your clients initial impression of your business and the services you may offer.
High quality material/texture
We have access to quality material and texture to fit your desired feel.
Designed to your need
Impact your clients with designed to growth marketing material. From flyers to business cards let them know you are present.
From the phone to your laptop to your smartTV your online business presence is a must. Search engine optimization is a pivotal component of being seen online which is taken into consideration in web design/development. Allowing your site to be fully functional while still giving visitors an effortless way to navigate and learn about your business and presenting it in a manner that allows visitors to feel your brand with innovative UI design really gives a boost to your appearance and leaves a great impression. SOP Multi-Media services aim to provide you with an easy site you can alter and update yourself with our personalized walk-through videos and conferences we will become a great ally in your online presence.
UI/CX/UX
With every project we receive we have a process as with every service. Web design is no different making sure each component can easily interact with future/present clientele.
SEO (Search Engine Optimization)
As we design your site we keep in mind and put into action to implement keywords that will give your business the ability to be searched through our search engines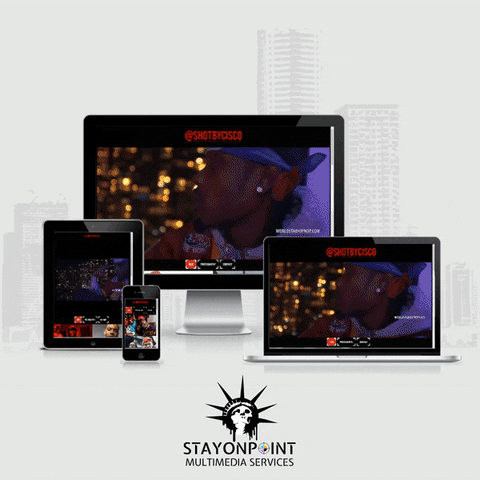 We offer video production services within our multimedia network. We provide clientele with state-of-the-art tech and established videographers. To discuss a project please email us at business@stayonpoint.net for more information.